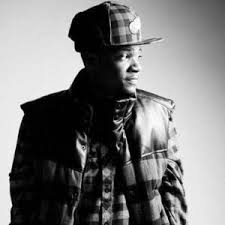 Coming off the success of his Throwjack Tuesday series, J. Jackson is hard at work on delivering his debut album in early 2015. Despite his freshman status, Jackson has built an impressive catalogue over time, billing studio time with hip-hop legend and personal mentor Ski Beatz. While he finishes up the full length album J. Jackson is picking up where ThrowjacTuesday left off with the release of 48205: An Eastside Story. 48205 is J. Jackson's ode to the neighborhood he grew up in and one of Detroit's most dangerous zip-codes. The EP features production from a list of heavy hitters like Helluva, The Olympics and of course Ski Beatz. J. Jackson had this to say about working with Ski Beatz:
"Working with Ski Beatz is an experience that was meant to be. Reasonable Doubt is one of my favorite albums, and also the soundtrack to my childhood. The molding that I've received from Ski has changed me not only as an artist, but as a person forever."
48205: An Eastside Story drops November 9, 2014 on iTunes and wherever digital music is sold. Get ready for J. Jackson to heat up the winter. In the mean time, check out this behind the scenes footage with J. Jackson and Ski Beatz in the studio, shot by KnewLife Media.
www.jacksonunivercity.tumblr.com
http://twitter.com/iam_j_jackson
http://www.youtube.com/user/Supportjackson
Instagram: @iam_j_jackson
SoundCloud: JacksonUnivercity